History of Monograms
Some info on the history
The Basics:
A monogram tells a story, it suggest who we are or want to be. It becomes an expression of our personality. Simply put a monogram consists of a person's initials – usually a variation of the first, last initial in the middle and then middle initial last. It can be block or script, can be just one, two or the more traditional of three. Here are some variations to assist in you deciding. The variation would be the same for married couples as well. The bride/groom they take their partners last name ,the initials would be S D D
SDB
S
D
B
SD or a very simple S is also very handsome on a French cuff shirt
These are traditionally done in block as seen above or Script
SDB
S
D
B or again the simple S for a cuff or collar
History:
The monogram was a royal signature or seal and currency, initials carved on coins to mark the reign of a particular Roman and Greek ruler. In the Middle Ages, artisans – who know a good thing when they see it – began to use their monogram initials to personalize their work. In the Victorian era, monograms became a symbol of aristocracy.
Believing that monogram letters marked on their table linens, cutlery and other household goods was a sign of prestige, upper class families became veritable monogram generators. Soon every household boasted their own form of monogram styles: embroidered monogram letters for noblemen, simple personalized stamps for the lower class What started as a strictly practical way of identifying personal belongings, personalization evolved into a perfect tool for branding not only ones business but for one's personal identity. John Hancock's script on the Declaration of Independence was so stylish; his famous personalization became synonymous with the word "signature." After eight years and numerous variations of his monogram letters, Rembrandt landed on his now instantly recognizable last name mark. Louis Vuitton's son Georges was the monogram creator of the now-famous "LV" logo, developed as a way to prevent counterfeiting of the Parisian company's designer luggage. And two interlocking "C's" helped transform the legendary Coco Chanel into an international symbol of elegance and wealth.
Get a Free Estimate within 24 hours
SCHIFFLI SHUTTLE MACHINE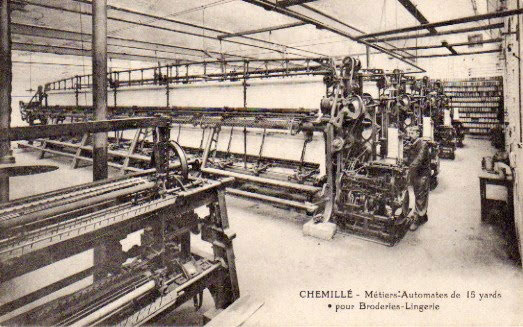 Before affordable computers, embroidery was completed by punching designs on paper that ran through the embroidery machine. Created by Isaac Groebli in Switzerland, the Schiffli machine utilized the combination of a continuously threaded needle and a shuttle containing a bobbin of thread. Groebli's son went on to create the automatic Schiffli machine.
EFFICIENT EMBRIODERY MACHINE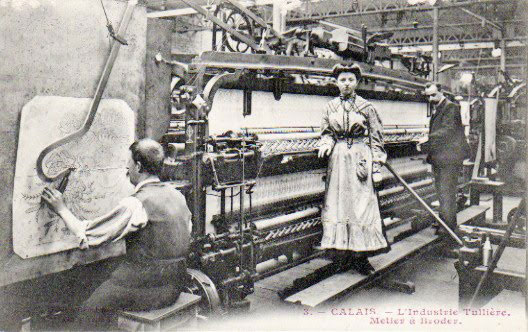 Gorgeous laces and broderie anglaise flew off of the loom-like embroidery machines. They were so efficient that the fruits of their labor were mistaken for hand embroidery. Home businesses and factories sprung up.